Automated Web-to-Print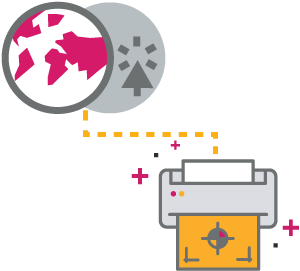 Print Automation, production monitoring and globally distributed print production. All in one.ErgoStream connects your E-commerce platform to your local print production RIP Stations, and automatically creates print jobs based on your orders.
How it works in 3 easy steps:
ErgoStream web API receives order information from E-Com site
Print Jobs are automatically assembled in the ErgoStream web application
ErgoStream automatically transfers the print jobs to your local production station
Job Templates
Easily automate both complex and simple job layouts.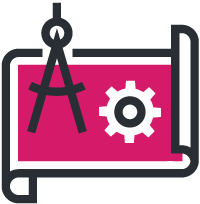 Nesting. Image Editing. Color Management. Image Positioning. Scaling & Rotation.
ErgoStream Job Templates defines exactly how you would manually lay out a job in the RIP.
Set up templates for your products, based on your process, and your needs.Once a Job Template is set up, Ergostream can plug in any design file to that template – giving you limitless flexibility for customization.
Print Production Monitoring
Global, Real-Time Visibility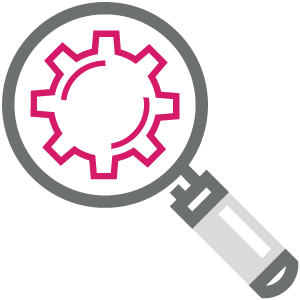 With ErgoStream you can monitor multiple production sites across the globe in real time.
• View jobs waiting to be processed
• See work in progress / currently printing
• Review jobs already finished
• Remotely re-prioritize or suspend jobs on the fly
Content Management System
A Simple Platform for Managing Automation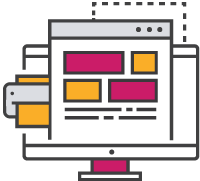 An easy-to-use content management system that opens in your browser and gives you all the tools in an intuitive visual interface. Manage your Job Templates and monitor your automated printing workflows over the internet from anywhere in the world!
Our focus on simplicity means you don't need to be a rocket scientist to manage your automated print production.
Integration
Let our Team do the Heavy Lifting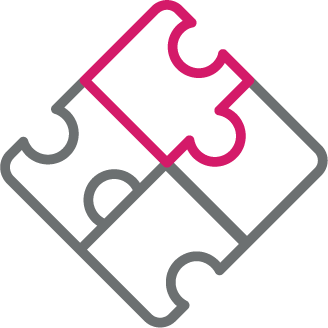 Integrating digital print automation into your workflow can be a daunting task. Ergosoft offers a consultative and hands-on approach to your automation project. We ask questions. We listen. And we are with you every step of the way.With a full scope of services, Ergosoft is here to provide as much support as you need to implement a custom-tailored workflow automation for your business.
Whether you have software developers on staff, or need help with the project end-to-end, our experience and knowledge can lead the way.
Get in touch with us using the form below for more information on ErgoStream and how Ergosoft can assist you on your automation journey.
Key benefits

Dramatically increase job processing efficiency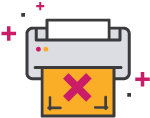 Reduce mistakes and reprints

Reduce human error by automating repetitive tasks

Control production remotely, via web application