In-RIP Documentation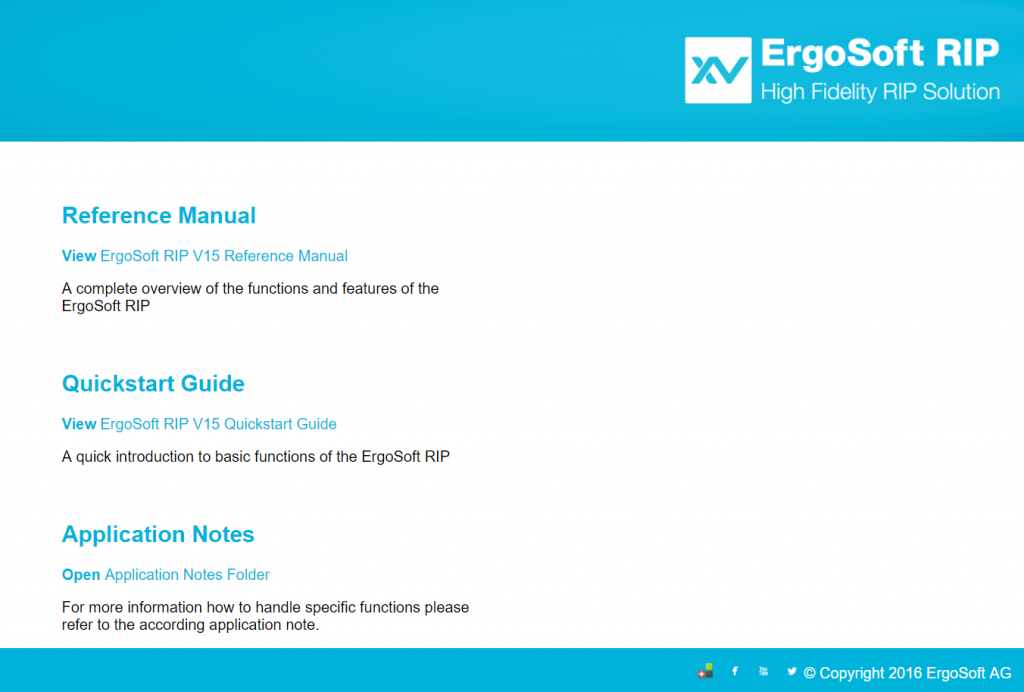 All of the ErgoSoft Technical Documentation can be accessed and downloaded directly from the JobComposer of your Version 15 RIP.
Navigate to the "Help" menu and select "Documentation"

You will then be prompted to download and install the documentation. Select "Yes"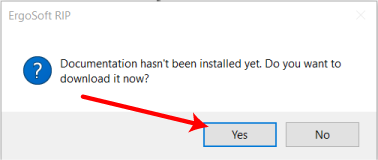 Once the download is complete double click to start the install process. The ErgoSoft RIP Version 15 setup wizard will appear and then select "Install"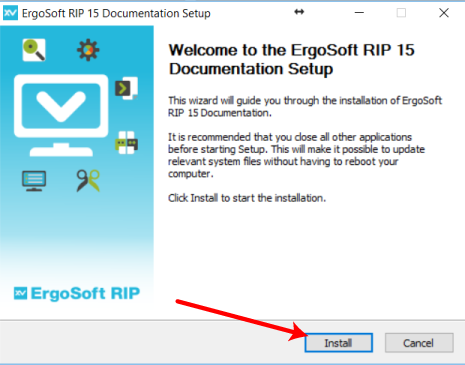 Once the install is complete select "Next"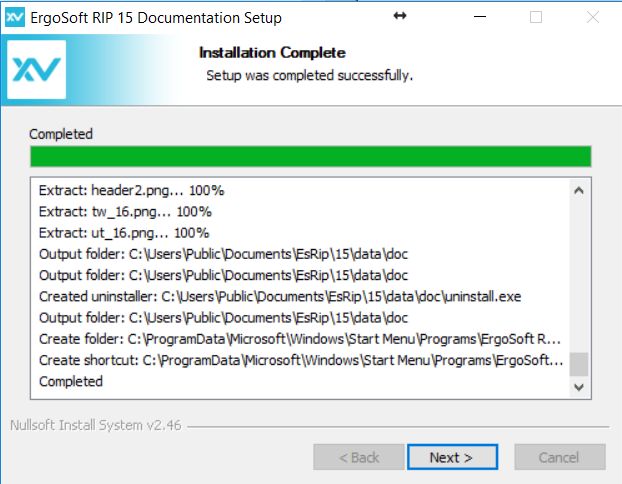 Finally, select "Finish" to close the install wizard and launch the RIP.