A Powerful Automation Interface for your Digital InkJet Printing Workflow!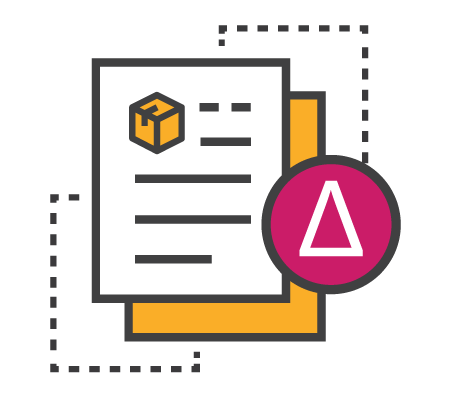 Ergosoft Delta Automation XML is the ultimate solution for automation of digital inkjet printing workflows. Automate every step of your printing process from job layout, to color management to print priority management. Use Ergosofts proprietary XML interface to dynamically generate print jobs when an order comes in and pass that job to the print pipeline without any user interaction.
Through its XML syntax, Delta Automation XML is not bound to any specific ERP or Webshop solution but can be implemented with any third party application that can create or interact with compatible XML documents.  Set up your Application to generate Delta XML compliant Jobs or to simply replace relevant elements in Delta XML templates. The Ergosoft HotFolder will automatically process the Delta XML job and send it to the printing pipeline, reducing user interaction, removing potential for errors and increasing speed and productivity of your workflow!

Efficient
Automatically create Jobs according to customer specification without operator input. Automate your print production to speed up your digital inkjet production workflow, increase efficiency and reduce potential error sources!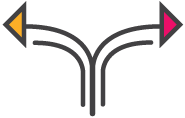 Flexible
Delta XML adapts to your requirements and capabilities. Work based on simple templates or dynamically generate complex print jobs on the fly!

Compatible
With Delta XML, there is no need for specific connectivity or platform integration. Through the XML format, Delta XML can be used with a variety of existing solutions to interface with and automate the Ergosoft 16 digital printing workflow.

Versatile
Use Delta Automation XML to connect your webshop directly to your printing pipeline, create a simplified job production interface for your operators or let your designers input jobs into print production without any RIP software training, the possibilities are endless!

Well Documented
Find information quickly with our detailed web based documentation on the Delta Automation XML syntax.

Get Help
Ergosofts Delta Automation team is available to provide assistance when you need it. Go it alone with your own technicians and the documentation, make use of our implementation and syntax knowhow when needed, or let Ergosoft create the Delta XML templates for you from scratch!
How Exactly does Delta Automation XML work?
Delta Automation XML uses the HotFolder module of ErgoSoft. The HotFolder "watches" a designated Folder and automatically processes all images placed into that folder. With Delta Automation, the HotFolder can process not only images, but understand and process complex Print-Jobs in XML Format with detailed specifications on images to be printed, job layout, printer and material, color management, etc.
As an example, imagine an Online Print shop where a customer may upload images and set parameters for their order such as size, margins or quantity. When the order is placed, the webshop automatically sends an XML file with production instructions to the HotFolder where it is automatically processed and printed with the correct parameters.