Visualize, Analyze, Optimize.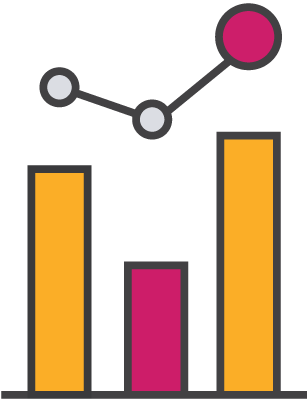 Data analytics can help you see the big picture and make important decisions confidently in the fast-paced and rapidly changing digital print production landscape.
With a data-based overview of your production environment, you can spot bottlenecks, identify cost factors, and establish performance metrics to optimize your business and maximize your profitability.
Ergosofts new ErgoLytics feature enables users to visually analyze productivity based on historical production data and information from the Cost Manager.
As an extension to Ergosoft 16 Production, it automatically runs in the background to provide the most accurate and up-to-date information available.
Designed with ease of access and flexibility in mind, ErgoLytics can run on any Ergosoft workstation and is accessible from everywhere in your local network via a web browser.
Features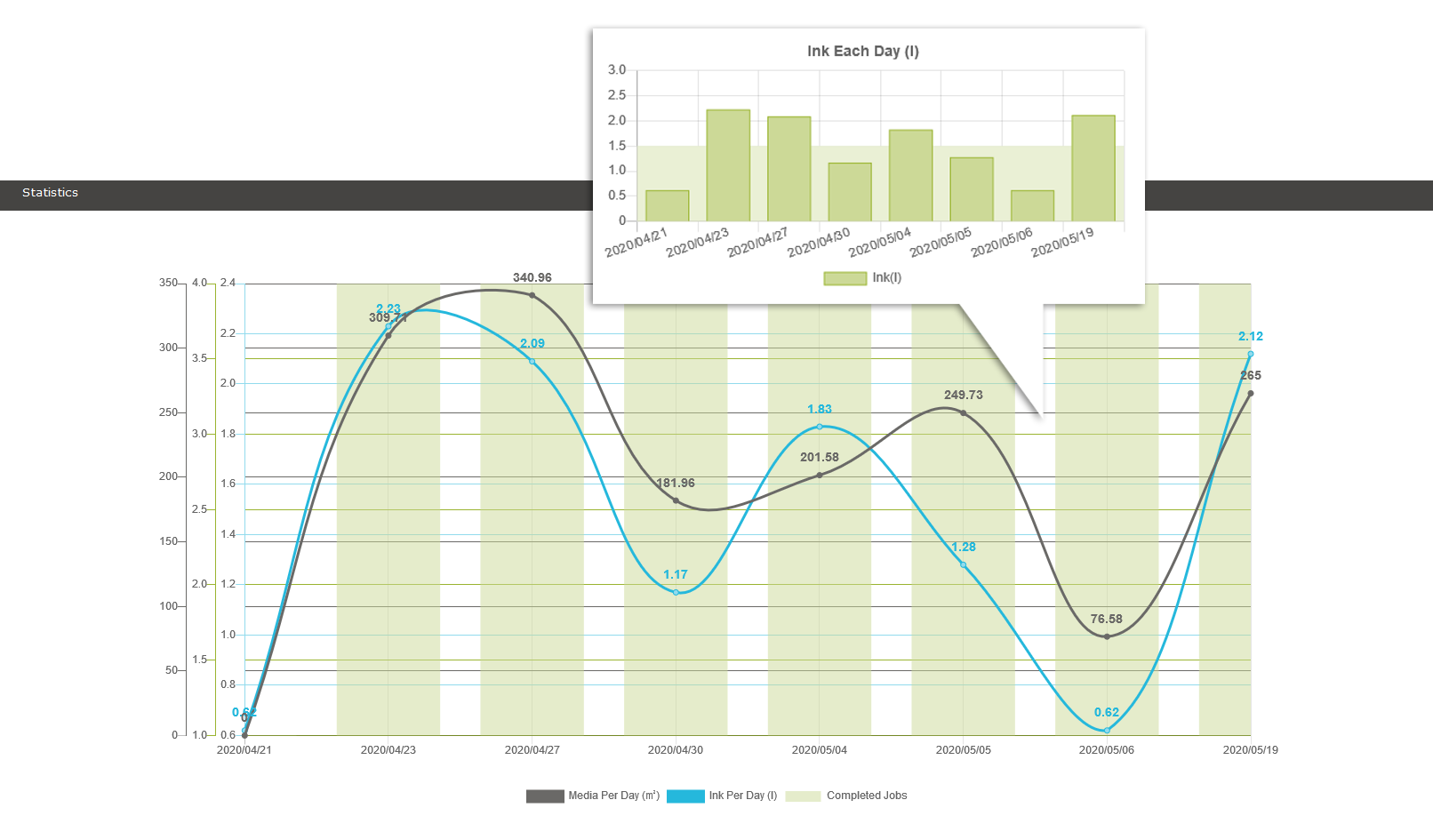 Dashboard
The dashboard shows historical statistics and primary production data. In addition, you can display data in graphical and numeric format to show your production trends based on a user-defined period.
This provides a visual summary of production, delivering an overview of the most essential points and highlighting areas requiring closer observation.
Using the powerful statistics tools of the ErgoLytics dashboard, you can identify possible issues on the shop floor and optimize your production environment to be more efficient.
Job History & Job Details
The job history lists all jobs that have been produced, either on a specific RIP station or across the network (for Sequoia Feature Pack customers.) Here you can quickly view details about each job, such as filename, production date, Job ID, material consumed, and more.
To view all the details on a specific job, a simple click on the job lets you view a job's complete details in the JobTicket view.
Depending on your requirements, you can fully customize the list view with options such as: with or without job thumbnail, show only jobs for a user-defined period, various job filter options, and text search function.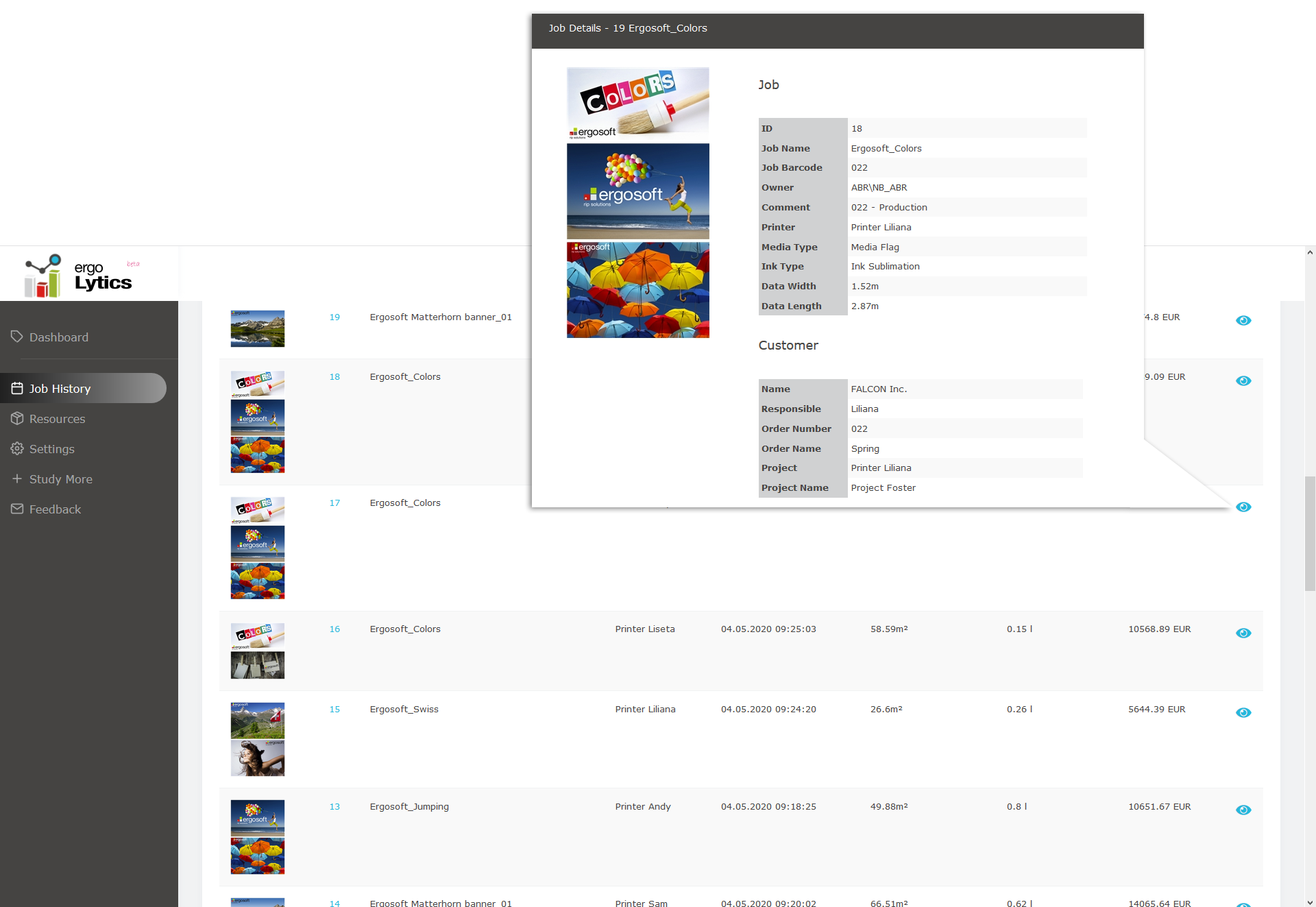 Interested?
Contact us to learn more about Ergolytics!