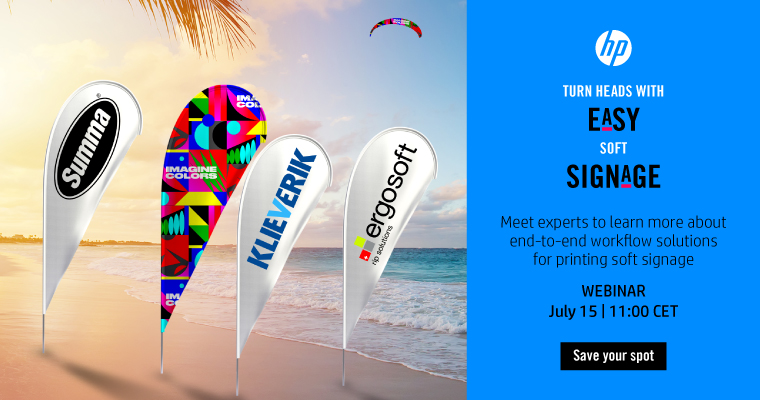 Get set to win big with reliable end-to-end soft signage workflow technology solutions.
Meet HP and experts from Ergosoft, Klieverik and Summa, to gain smart insights on how to optimise your complete workflow. Also, don't forget to bring along all your questions and queries.
You are invited to this Webinar of industry powerhouses to help you expand your business in new directions.
Turn heads with easy soft signage
July 15 | 11:00 CET
See you there!
Team Ergosoft