Versatile. Flexible. Dynamic.
Sequoia offers end-to-end connectivity, empowering you with total production visibility and control.
ErgoSoft RIP Sequoia began with a question.
We asked, "what are the common needs of large-scale, complex digital print facilities and budding small to mid-sized print shops?"
We listened to our partners, and the answers we found were universal.
"A RIP Software system that is easy to manage, that increases production consistency, and is flexible enough to fit my needs."
The Ergosoft 16 Sequoia Feature Pack is now available as extension for Ergosoft 16 Production.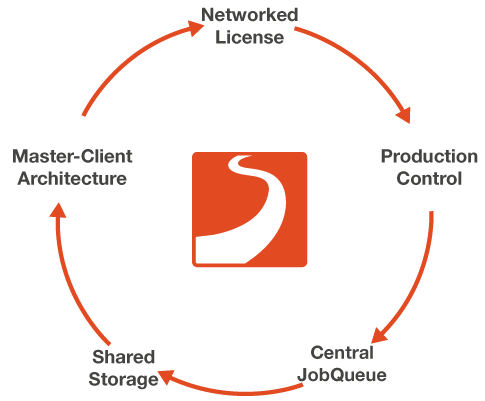 Please click to explore
Networked License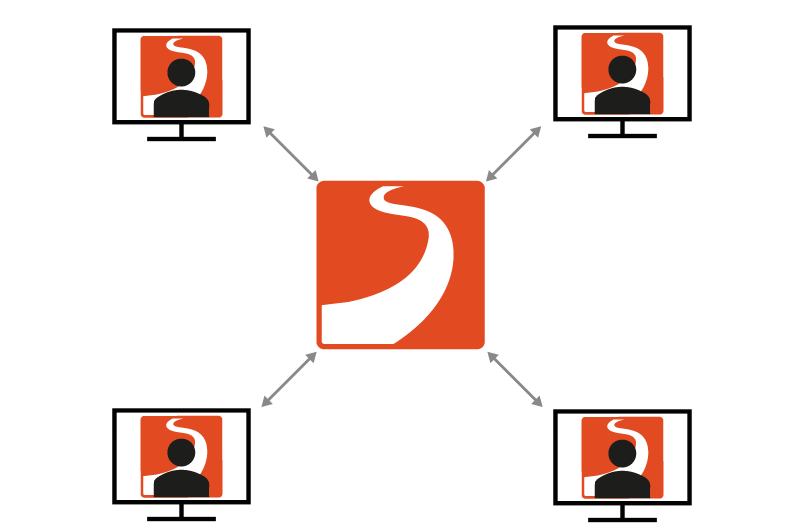 Floating License
The floating license is distributed across the entire network from a single dongle. Each license key is 'claimed' as a module is launched a particular WorkStation. Once a module is closed, the license 'returns' to the dongle on the Master, making it immediately available to any other Workstation in the network.
Production Control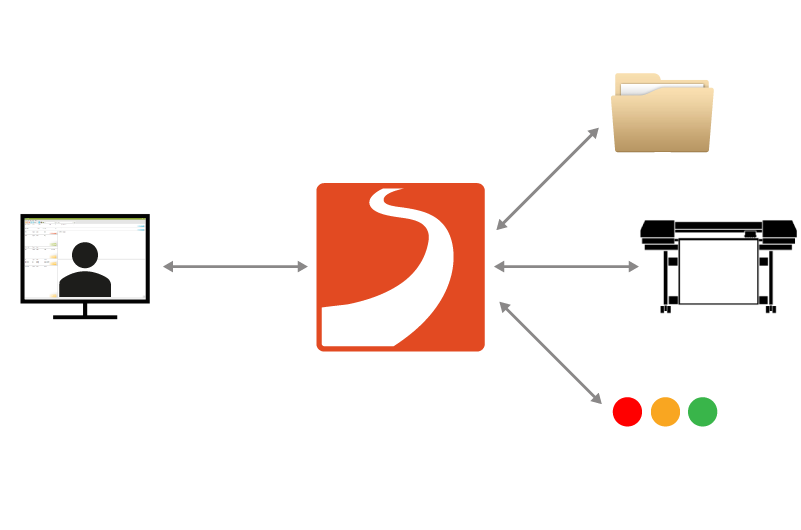 Control Center
Introducing Sequoia's new Control Center. Now locate & launch all RIP modules from a single location.
Configure & Launch: JobComposer, PrintClients, JobCenter, HotFolders
Allocate RIP Servers
Configure Product Add-ons (TrueShape Nesting, Step & Repeat, ColorGPS Profile Editor, ColorCombine)
Auto-launch settings
You can install the Control Center on an unlimited number of workstations, as no license is required to run Control Center on any PC.
User Access Rights
The User Access Rights feature offers the protection of system settings and company standards from unwanted changes. These safeguards can be set by an administrator from anywhere in the network.
This is a great way to safeguard against production-impacting errors.
If you take the time to set up the system properly – or if you've paid to have it configured – you do not want unintended changes to cost you a second time.
Share Print Environments with Shared Storage, but protect them from being changed with User Access Rights!
Central JobQueue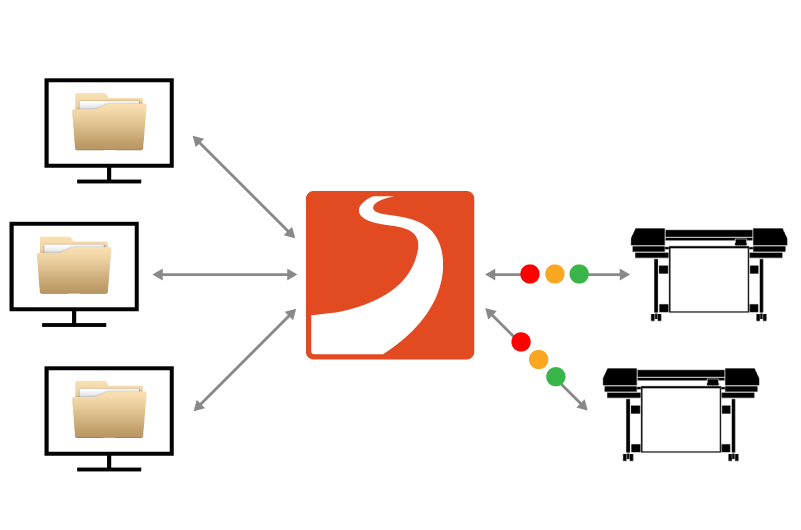 Central JobQueue
With Sequoia's new Central JobQueue, all production work is tracked by the Master PC. It is then collated and available for display on WorkStation in the network, via JobCenter.
Production Managers and Shop Owners need to have a good understanding of throughput and productivity.
Members of the production team need to be able to easily monitor job status on the floor.
With the Central JobQueue, all users have central visibility to all production jobs from every WorkStation.
We call this Total Production Visibility.
Rapid Response
Sequoia's Central JobQueue allows anyone on the production team to rapidly react to changes in priority or issues on the floor.
You can elevate priority status on any job in the queue, from any workstation in the network.
With Sequoia's Central JobQueue, your production department is connected, and that empowers faster decisions and more efficient work.
We call this Total Production Control.
Shared Storage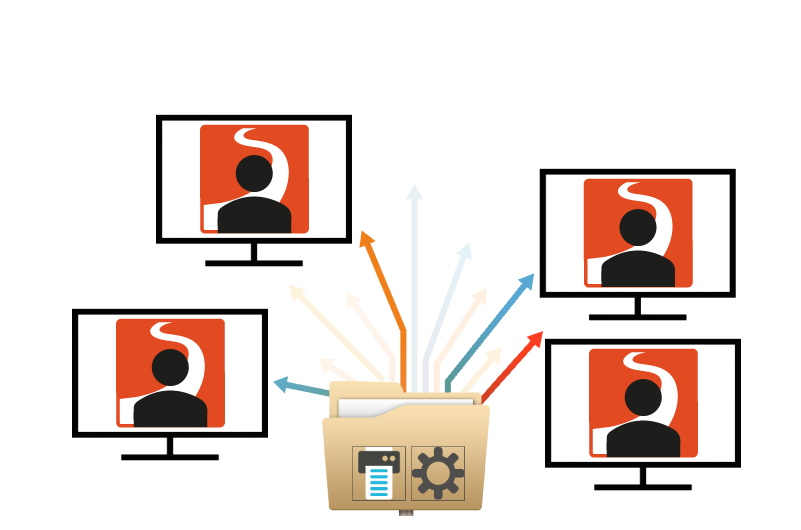 Shared Storage
This unique feature provides the central storage of information, which is easily accessible for other users in the network.
Workflow configurations, color assets, RIP Settings, and User Access Rights are all available for quick and simple exchange.
This has a dramatic impact on the ability of companies to standardize operations and production.
Company Standards
With the rising emphasis on standardization and process control, this feature directly addresses the need for greater consistency.
The most important benefit of Sequoia's "Shared Storage" feature, is providing a vehicle for the creation and use of company standards for critical aspects of your production environment.
Reduce variables and increase consistency.
What are Company Standards?
Print Environments
Color & Production Settings
Swatchbooks & NamedColor Profiles
Image & Job Presets
User Access Rights
All of these elements of the RIP can be saved, centrally stored, and shared.
Master-Client Architecture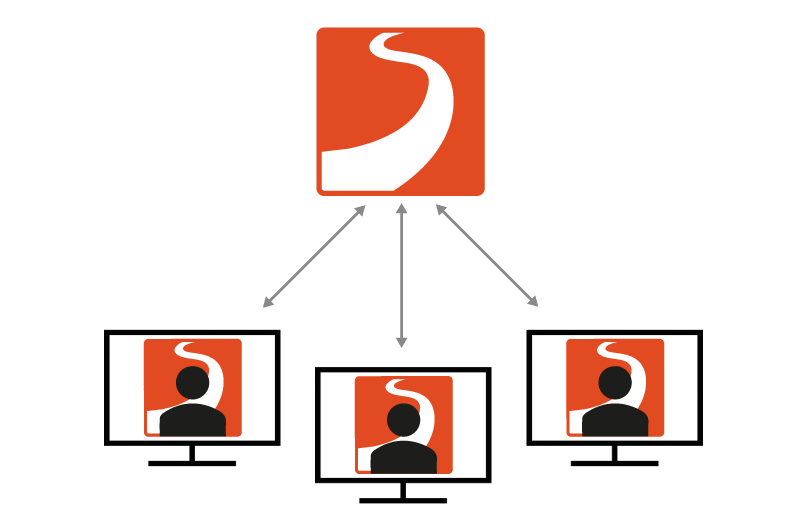 Master-Client Relationship
'Master-client' relationship establishes one PC in the system to act as the Master, and the others to serve as Clients.
The Master PC will host the dongle to distribute licenses over the network, from the Master PC to all clients.
The Master PC also hosts the Central JobQueue.
Adding Duplicate Hardware
Adding a duplicate piece of hardware is easier than ever before. Thanks to efficient and seamless exchange of key settings, the ramp-up time is drastically reduced.
Would You Like To Know More?
Contact us for more information and your personal offer for the Sequoia Feature Pack